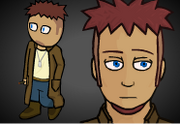 Combat Skills
Edit
8-Directional AttackEdit
Cost: 0 (free)
Spear attacks can be used in 8 directions.
(Note: This skill can't be forgot now, you can't get 40 points from it anymore = no 40 points at this skill now!!!)
Spear PlusEdit
Spear DoubleplusEdit
Spear TripleplusEdit
Triple FistEdit
Smoke AttackEdit
Cost: 35
10
125% strength Special attack that affects two tiles immediately in front of Ivan. Inflicts Choking (Hit and Evade -50%)
Smoke StormEdit
AdrenalineEdit
Ability Boosts
Edit
Selective DexterityEdit
Selective AlacrityEdit
Selective ApathyEdit
Passive AggressionEdit
Covert AggressionEdit
Overt AggressionEdit
AvoidanceEdit
CircumventionEdit
ElusivenessEdit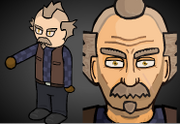 Combat Skills
Edit
Cost: 30
10
Enemies will target Tevoran whenever possible, and will not attack any other members of your party, for 1 turn
Cost: 50
10
Target will attack the nearest unit, whether ally or enemy, on the next turn
Requires Mockery
Overhead SlashEdit
DisembowelmentEdit
Cost: 60
8
A double-sword attack at 150% normal strength
Must have 2 swords equipped to use
Requires Overhead Slash
Spin SlashEdit
Cost: 120
16
A double-sword attack on all adjacent units
Must have 2 swords equipped to use
Requires Disembowelment
Passive Skills
Edit
Dart CleaverEdit
Bullet CleaverEdit
Retaliatory StrikeEdit
Ability Boosts
Edit
BrashnessEdit
SuspicionEdit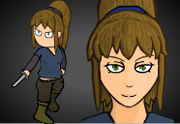 Combat Skills
Edit
Limb BreakerEdit
Limb CrusherEdit
FlameblastEdit
Cost: 80
10
Requires Flamebow
Sniper ShotEdit
ShotcrossbowEdit
Dirty KnifeEdit
Ability Boosts
Edit
PuissanceEdit
Hot-bloodednessEdit
Boiling BloodEdit
HostilityEdit
BelligerenceEdit
VengefulnessEdit
DeterminationEdit
RecalcitranceEdit
IndomitabilityEdit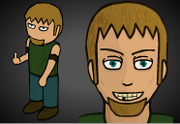 Combat Skills
Edit
Iron WindEdit
Kidney JabEdit
Double StabEdit
Poison KnifeEdit
Poison ThrowEdit
Ability Boosts
Edit
BoorishnessEdit
ChurlishnessEdit
LoutishnessEdit
BrutalityEdit
Thick SkullEdit
Iron SkullEdit
Steel SkullEdit
Bonus Ability:
Edit
Backstab Edit
+25% bonus damage when attacking from back(applied after attack - defense calculations)
Combat Skills
Edit
Healing DartEdit
Regen DartEdit
Cost: 60
5
Requires Healing Dart
Detox DartEdit
Poison DartEdit
Plague DartEdit
Cost: 60
12
Requires Poison Dart
Drunk DartEdit
Slow DartEdit
Speed DartEdit
Stasis DartEdit
Ability Boosts
Edit
PrecisionEdit
MeticulousnessEdit
ParticularityEdit
Veteran ApothecaryEdit
Walking PharmacyEdit
Alchemical DeityEdit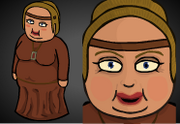 Combat Skills
Edit
Uncouth ImpactEdit
White BoltEdit
Holy BlastEdit
Holy StormEdit
HealburstEdit
MultihealEdit
Cost: 30
3
Eliminates Slow, Stun, Stasis, Drunk, Lagged, Poison, Weak and Choking status from an ally
Celestial DriveEdit
Cost: 50
15
Increases the entire party's Attack by 10% and lift ability by 50% for 2 turns
Attention! This skill can be used to cancel/replace weak status if your team suffer from it.
Ability Boosts
Edit
Niendan BearEdit
Niendan OxEdit
Niendan AurochsEdit
Unnatural ArdorEdit
Unnatural FervorEdit
Matronly ZealEdit
Combat Skills
Edit
HeadhunterEdit
ObscurityEdit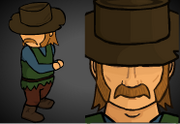 Combat Skills
Edit
Hidden FistEdit
RoundhouseEdit
Flying RoundhouseEdit
Tornado LiftEdit
Rustic VigorEdit
Cost: 60
11
Restores Special Attack +75% to Reynold. Cures Poison, Drunk, Slow, Lagged, Burning statuses
Passive Skills
Edit
Backwoods ReversalEdit
Ability Boosts
Edit
GallantryEdit
IntegrityEdit
RectitudeEdit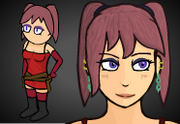 Combat Skills
Edit
Nefarious ShotEdit
Wine ChugEdit
Lewd GlanceEdit
Ability Boosts
Edit
IndulgenceEdit
PrurienceEdit
DebaucheryEdit
Bonus Ability:
Edit
Immune: Drunk Edit
Combat Skills
Edit
Royal CudgelEdit
EncourageEdit
Ad blocker interference detected!
Wikia is a free-to-use site that makes money from advertising. We have a modified experience for viewers using ad blockers

Wikia is not accessible if you've made further modifications. Remove the custom ad blocker rule(s) and the page will load as expected.